Oral presentations and posters
DETECTION - IDENTIFICATION

Field sampling & analysis
Detection technologies
Forensics
Explosives
PROTECTION - DECONTAMINATION

Human & environmental
Infrastructure
Smart textiles & surface
Skin, wounds, hair & eyes
MEDICAL COUNTERMEASURES

Epidemiology - Health surveillance
Drug development
Comprehensive approaches
Diagnosis - Biomarkers
RISKS & CRISIS MANAGEMENT

Preparedness
Threat and risk assessment
Crisis communication
Transboarder cooperation
Oral presentations and posters tentative agenda
Tuesday 3 May
Wednesday 4 May
Thursday 5 May
Friday 6 May
 
Risk & crisis management
Session 1
Protective
equipment

RBC detection and
identification
Session 3

Inaugural tour

Poster session 1

Poster session 3

Poster session 5

RBC detection and
identification
Session 1

RBC detection and
identification
Session 2
Risk & crisis management
Session 2
Lunch

Opening session

Explosive detection

RBC
Decontamination

 
 

Poster session 2

Poster session 4

Keynotes

Medical Countermeasures
Session 1

Medical Countermeasures
Session 2

Cocktail
Symposium diner
(Citadel Pack)
 
The tentative list of keynote speakers/titles:
Brigitte DORNER: " Eurobiotox: European program for the establishment of validated procedures for the detection and identification of biological toxins"
Fabiana ARDUINI: " Smart miniaturized biosensors for chemical and biological warfare agents"
Diana Sara PEREIRA FERREIRA: " Natural fibers and nanoparticles as building blocks for multifunctional personal protective systems"
Timo WILLE: "Diagnostic and therapeutic strategies for OP poisoning"
Michael ABEND: « Molecular and cytological diagnosis of acute radiation syndrome»
Oscar Van Jagt: Explosive detection
To be defined:  "Threat potential of genetic engineering"
TUESDAY 3TH MAY 2022
WEDNESDAY 4TH MAY 2022
THURSDAY 5TH MAY 2022
FRIDAY 6TH MAY 2022




A very accessible place in the heart of Lille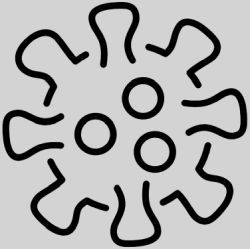 Covid 19 general actuality
Today the conference is scheduled for 3-6 May 2022 and will be held according to current health regulations.
The access conditions to the CBRNE Congress 2022 will comply with the sanitary measures at the time of the event (possible "health pass"). If the CBRNE Congress 2022 is canceled for sanitary reasons, it will be postponed, and the registration fees of registered persons will be automatically postponed.